Blog
Cloyne Pharmacy Restoration Project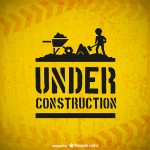 We are delighted to announce we are beginning restoration work on Cloyne Pharmacy today 25th August.  The project will take up to 8 weeks and we would like to thank you for bearing with us while we work through the construction.  It will, of course, be business as usual.
We hope to have a much brighter and more comfortable store at the end of the project.  We will be joining the CarePlus Franchise but it will still be the same owner and team.
We hope you will enjoy the final result!